Air Conditioning Repair
Why replace if you can repair?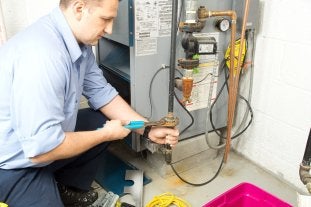 At Alamo Xtreme AC & Heating, it is our goal to provide trustworthy, reliable HVAC repairs and installation services so you don't have to worry about your system failing during a time you need it most. Since our establishment in 2003, we have helped dozens of homeowners and companies resolve their heating and air conditioning problems. If you believe your air conditioner is not functioning up to par, it may need repairs.
We can repair various air conditioner parts including:
Compressors
Condensers
Air handlers
Evaporator coils
Ducts
Filters
Thermostat
Depending on the age and quality of your overall HVAC system, our technicians can determine the source of your air conditioning problems and make said repairs after we discuss the issues and your budget. Our team only recommends the repairs needed to ensure your system runs as long as possible—we do not try to upsell any products we do not feel are necessary. If we believe your unit is too far damaged or old for repairs, we can help recommend the best new system for you. Call us at (210) 591-8049 to schedule an appointment today!