Duct Work and Air Flow System Solutions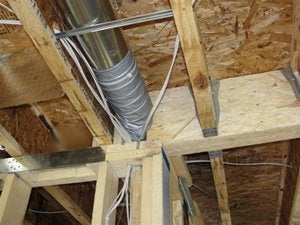 Do you have high summer and winter energy bills?
Do you have rooms that are difficult to heat or cool?
Are the ducts located in an attic, crawlspace, or the garage?
If you answered yes to any of the questions above, then the air flow system throughout the house may be compromised.
Alamo Xtreme AC and Heating, LLC offers Duct Repair or Replacement solutions. CPS Energy offers rebates to you the home owner when you invest to improve the air efficiency in your home. A 3rd party performs the Duct Blaster Test Method and the Flow Hood Test Method which both methods are approved for the CPS Energy rebate. Please goto cpsenergy.com for specific details.